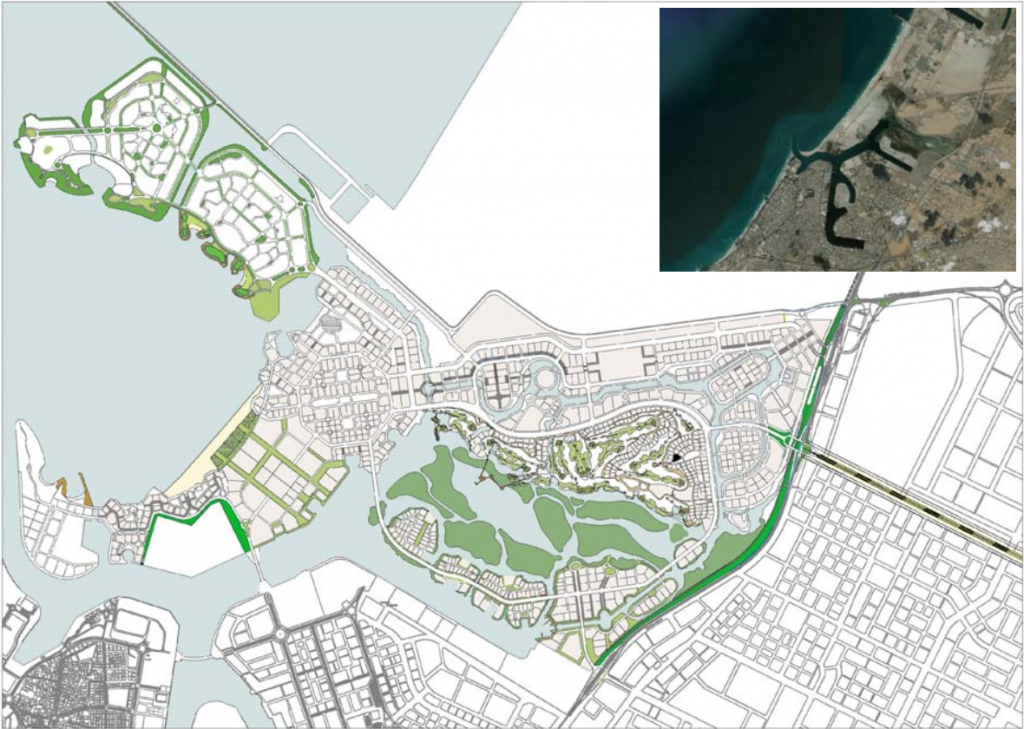 Solidere, the Lebanese developer that rebuilt downtown Beirut, desired to develop a parcel of land, approximately 12 square kilometres, along the coast of Ajman. A bespoke development company, Al Zorah Development (Private) Company Limited, was established with the support of the Ruler of Ajman. One of the features of the development would be the incorporation of an existing mangrove area. The mixed-use development would stretch along 3 km of coastline and include commercial, residential, recreational, educational and healthcare facilities as well as a golf course, marinas and hotels.
Scope of work: environmental and engineering services related to the marine works. The environmental impact assessment considered both terrestrial and marine aspects and included studies of air pollution, noise and cooling water from a nearby power plant.
The marine works services included: numerical modelling of waves, currents and water levels, assessment of beach stability, wave disturbance in marinas, flushing characteristics of the channels and water bodies, eutrophication modelling study, environmental impact assessment, power station impact study, dredging and reclamation, marina design, design of marine structures, cost estimate, assistance during tendering and construction supervision.